The possibilities offered by autonomous driving inspire the imagination. Lots of start-up businesses are working to develop innovative solutions from their ideas for application in a wide variety of fields. We present a small selection of interesting start-ups.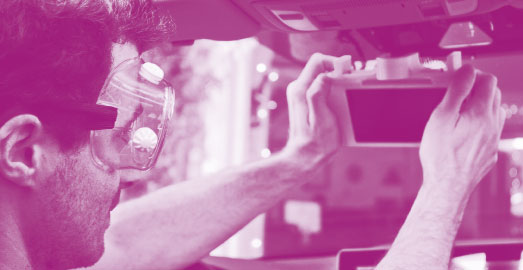 Hack your car yourself
US company Comma.ai has launched Panda, a type of dongle that can be connected to a car's OBD-2 port. It enables all the data generated on board the vehicle to be read out. Together with the software tool Cabana, users are able to "hack" their own car and modify its systems. This might allow semi-autonomous functions such as automatic cruise control or brake assist to be programmed, provided the vehicle has the relevant sensors.
The device was developed by George Hotz – famous on the hacker scene for having been the first person to hack the iPhone, aged just 17, and subsequently doing the same to the Playstation 3 at the age of 20. Hotz originally wanted to market a complete "self-driving kit" for less than 1,000 dollars. But he gave the project up after the US Highway Traffic Safety Administration demanded testing and certification, which would have been too costly to undertake.
Hotz's vision is to develop an open operating system for self-driving cars which, like Android, is capable of running on a wide range of devices, or in this case car models. He has developed a set of software solutions for the purpose: the ­"chffr" Cloud app is a dashcam app which can be used to record journeys. When linked to Panda, the app can also capture all the on-board sensor data and upload it to the Cloud. Comma.ai intends on using the data to enhance future autonomous driving functions. The benefits of that will also be felt by Openpilot, an open-source software program developed by Comma.ai, using which self-driving functions can be integrated into a car via the Panda dongle.
Comma.ai claims to have already collected data from over 1 million miles of driving, and to have the third-largest network of data suppliers after Tesla and Waymo. Hotz's aim is to enable autonomous driving at level 3, based on selling low-cost hardware together with a monthly subscription to the Comma network. As the number of users increases, delivering data from ever more roads, the aim is eventually for the full-package solution to even enable level 4 or 5.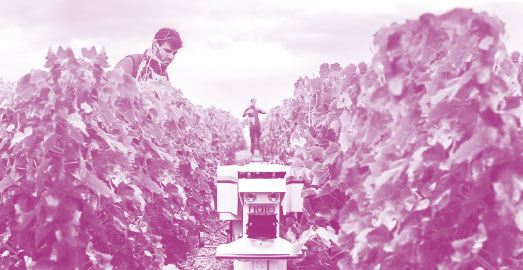 Help for wine-growers
French company Naïo Technologies specialises in robots for agriculture and viniculture. One of them is Bob, an autonomous robot running on chain tracks which helps wine-growers with tough tasks such as weeding and hoeing. Bob runs autonomously along the rows of vines, weeding both between the rows and among the vines, and moving from row to row with no human intervention.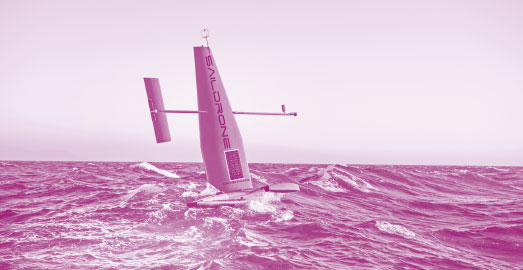 Efficient collection of marine data
California-based Saildrone is developing and manufacturing a fleet of autonomous wind and solar powered water-borne vehicles. Their aim is to collect marine data cost-effectively on a large scale. This will be used to gain new findings for weather forecasting, managing the global carbon cycle, the fisheries industry, and climate change research. The Saildrones navigate autonomously to their assigned destination, hold position there, or run specific search patterns.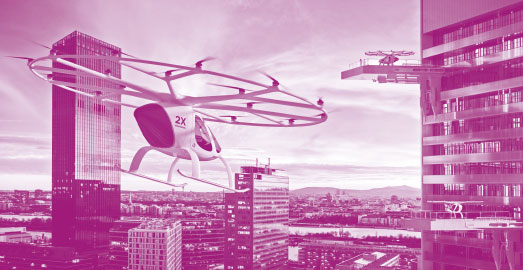 Flying Taxi
Volocopter is looking to fulfil every human's dream of flying. The German company develops vertical take-off, fully electric multicopters for passenger transportation and to serve as heavy-duty drones. The technical platform enables the pilot to fly by remote control and fully autonomously. High redundancy of all critical components assures the high levels of safety of the flying taxis. The first Volocopter is scheduled to be licensed and launched onto the market in 2018.
Taxi, car and Bus in one
With Italian design and American know-how, Next is developing a smart road transport system based on a swarm of modular self-driving vehicles. Each of the electrically powered modules can connect and disconnect to and from other modules. The idea is that passengers will be able to order a vehicle using an app. If multiple modules are running on the same stretch of road, they will link together to create a vehicle chain. This will save energy and space on the roads.
(picture credit: Comma.ai; Next Future Mobility; Tien Tran/Naio Technologies; Volocopter; Saildrone)